We aim to modernize agricultural industry
Nowadays, due to the significant technology advances in various industries, using modern technologies is essential for continuous presence in the market. The agricultural industry is not an exception, and most developed countries worldwide employ modern robotics and AI technologies to improve efficiency.
Due to the extensive farms all over the country, Iran has to apply such technologies in order to prevail as one of the top crop producing countries.
By making use of modern techniques, SharifAgrobot aims to come up with innovative solutions in domestic agricultural industry.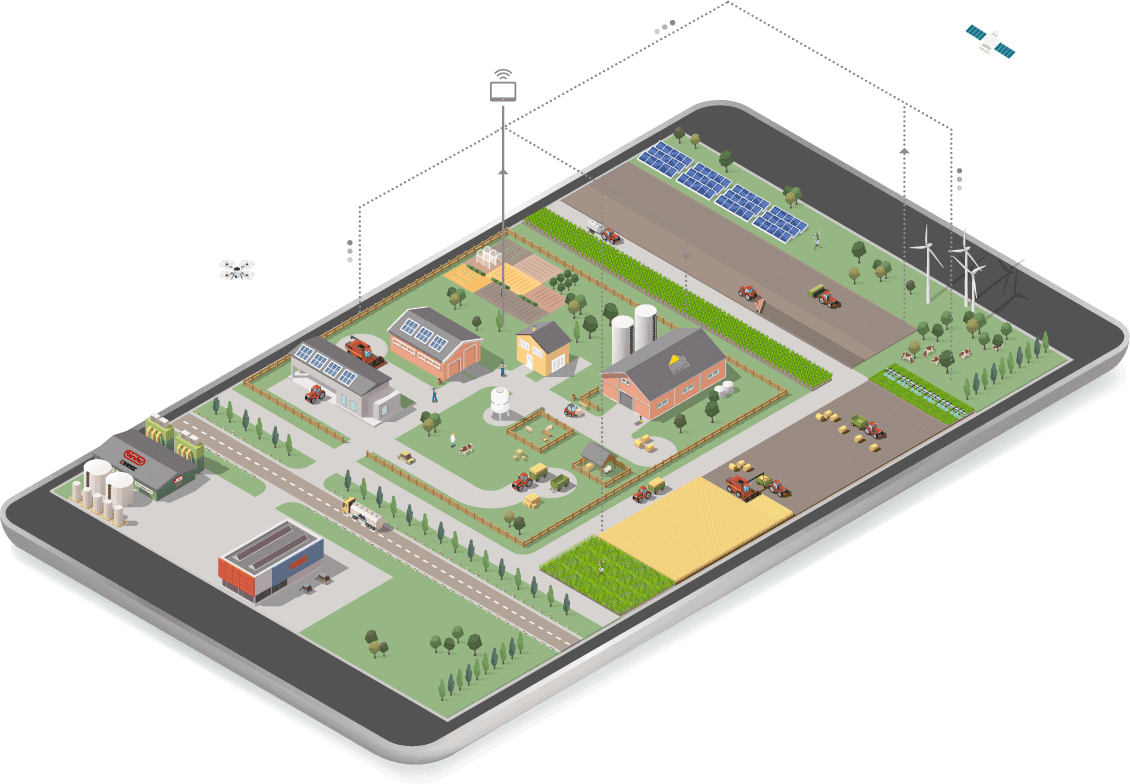 Most significant benefits of pesticide spraying with drones
Higher spraying speed
Lower water consumption
Maintaining operators' health
Protecting soil and crops and ...
Spraying speed
One of the key aspects of pesticide spraying is the spraying speed. Pest repelling must be done within a specific period or the crops face a severe damage. One of the key benefits of drone spraying is its noticeable speed, i.e. an agricultural drone can spray 6 to 7 hectares per hour. However, in the traditional methods, 2 hectares can be sprayed at the most within the same time.
Lower water consumption
Due to the recent crisis in the amount of water resources, agricultural industry in Iran has to undergo fundamental developments to reduce water consumption. One benefit of drone pesticide spraying is a dramatic decrease in water consumption, i.e. 400 to 500 liters of water per hectare are used in traditional methods, while only 10 liters are used when spraying with drones.
Protecting soil and crops
Soil contraction and plant crush caused by the movement of agricultural machinery is no more a concern in aerial spraying method. Soil contraction generates a tough layer through the soil which prevents water penetration to lower layers.
Maintaining operators' health
One disadvantage of traditional spraying methods is serious harms to the operators' health such as cancer. Using spraying drones significantly reduces such health-related damages.

More information about robots: 09163177027
Reservation for services: 09166455787
Tel: 66084138-021
Address: Tehran, Sharif University of Technology
---

---
Partners
---